EPOS Software - Register Plus

HOSPITALITY EPOS BUNDLE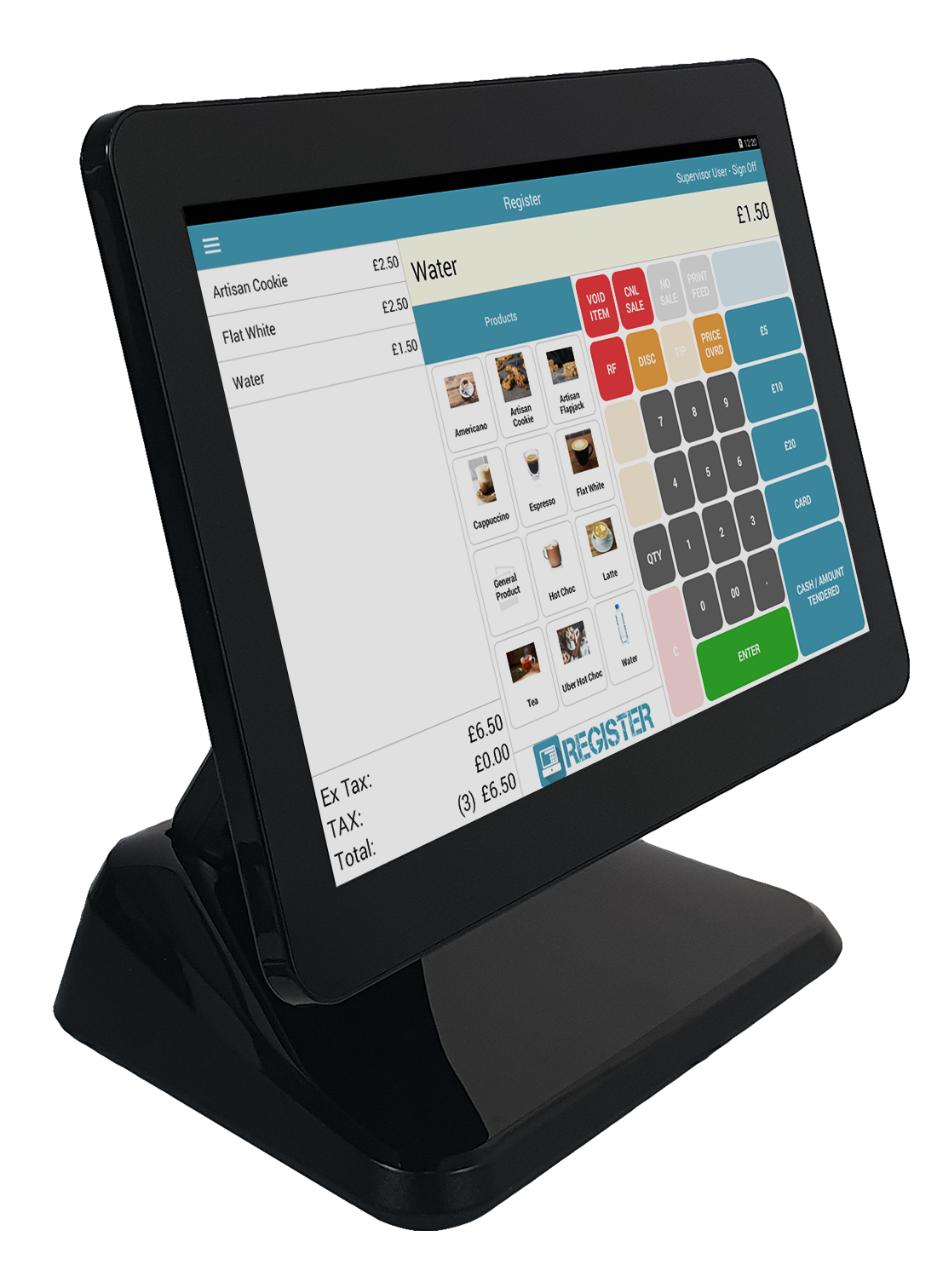 Sharp RZ-E302 EPOS
- REGISTER Plus Software
- Android 4.4.4
- Ethernet Internet Connection
- 3 x USB 2.0
- 1 x Micro USB 2.0
- 8GB Storage
- 2GB RAM
£527.94
per annum (INC. VAT)
£439.95
per annum (EX. VAT)
Simplicity
Register EPOS looks and operates like a standard electronic cash register (ECR), this is something everyone has reference too and simplifies training. With its guided workflow, it is simple and intuitive to use.
Peace of Mind
Register EPOS is backed by a multi-level support team delivering "Enterprise Class Support". Our systems run in the same type of operating environment that tier one retailers use. The Register EPOS software uses a hybrid architecture of cloud and local data allowing it to work offline if your internet goes down.
Maximise Profits
Registers' central view on your retail world provides the ability to make the best use of your stores, staff and products in order to maximise profit and focus on peak times.
Grow & Innovate
Register is a catalyst for your innovative retailing concepts by rapidly enabling change. Sell on the shop floor or at a festival, staff to consult on products as opposed to fulfilling transactions. Customer Relationship Management (CRM) allows to know your customer. View spending and target appropriately. Operational efficiency is key for growth, without it, as you get larger you get slower. Register has been designed to enable retailers to scale with ease with centralised control.
Stay Current
You're a retailer because you love your products and serving your customers, not because you want to keep up on technology. You need a solution that stays current, and simply brings new trends and technology right to you. Register is automatically updated regularly, based on customer requests and market trends.
Save Time
Quite simply Register EPOS automates tasks and gives you back time. Examples include, centralised reporting from all stores and Registers, that can be emailed direct to your account, automated stock management and commission calculations. All saving you time and money.
PaymentSense
Quotes tailored to you
We work closely with PaymentSense to give you the best deals available.
Easy integration
No fuss integration, we liase with PaymentSense to ensure your integration is easy and simple.
Simple operation
REGISTER controls many aspects of the payment terminal, from payments and refunds, to simply printing end of day reports.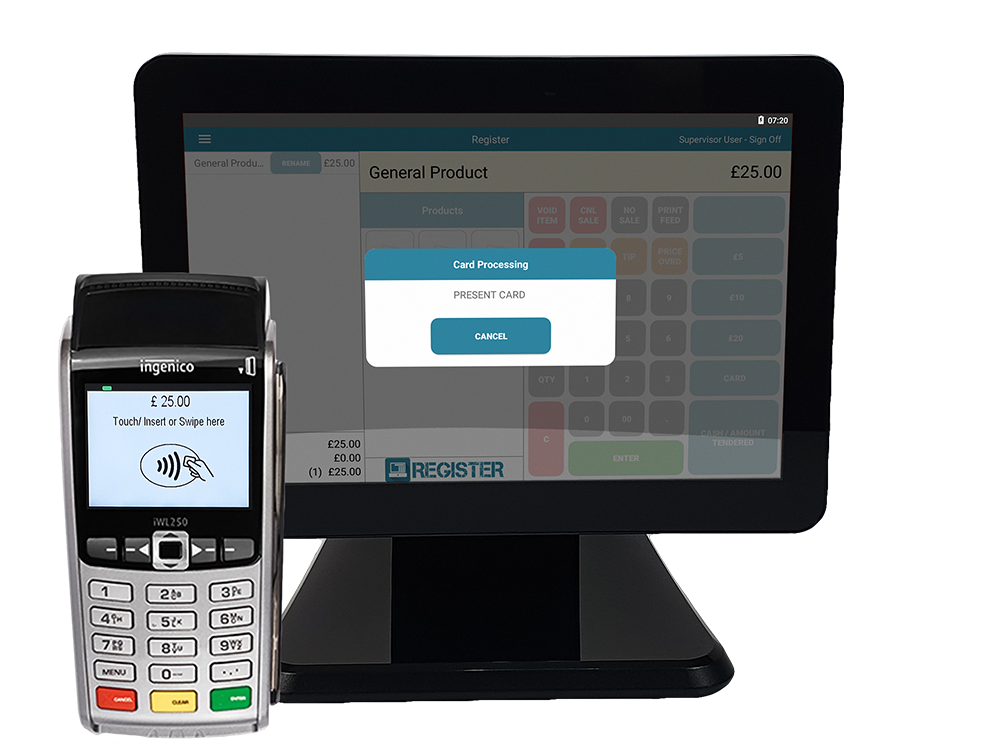 Addons
Printer
80mm Thermal USB Receipt Printer.
Scanner
Single line hands free bardcode scanner.
Cash Drawer
4 note, 8 coin manual drawer. Requires printer for automatic operation.
Flip Top Drawer
6 note, 8 coin manual flip top drawer. Requires printer for automatic operation.
FAQ
How is the printer connected?
The printer is connected via the included USB cable.
Can I add products directly on the machine?
Yes, products can be added directly to the machine, products can also be added in the back office portal.